The first photos or words I had published in print was this article that ran in a Powder Magazine last year. I was psyched!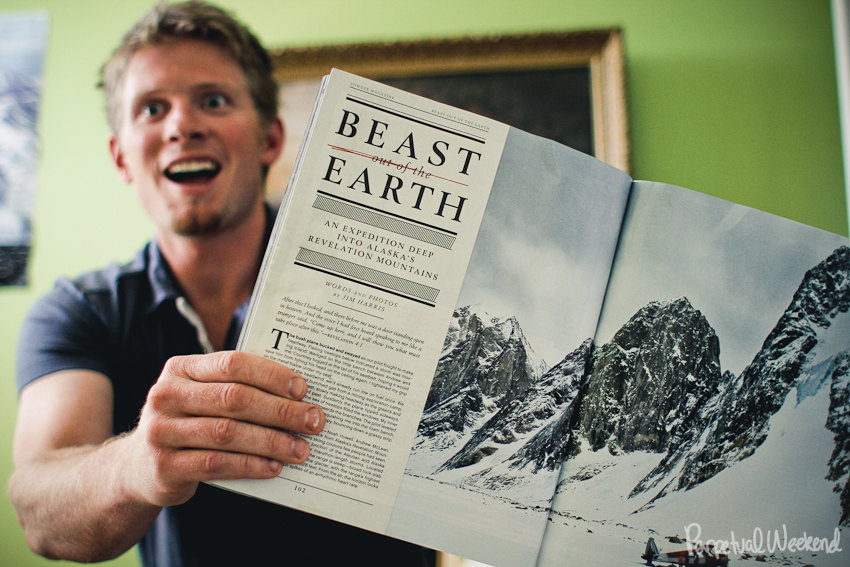 A few months before, Photo Editor Dave Reddick had written to ask for a "wider edit of photos." I'd already sent what I thought were the seventy best pictures and I was mortified, certain that I had no better photos to submit. I sent him another seventy photos anyway. Many of the photos that ran in the article are from that second lot and I learned I had little idea which photos would be liked by photo editors.
A few months before that episode, I'd printed off the story and mailed it. Having never submitted photos or articles to a magazine before, I figured manila envelope packaging might get my article looked at. Who can resist opening a hand-addressed manila envelope? Even though Powder lists a mailing address in their subscription guidelines, it turns out that almost no one sends physical work to them anymore. Everyone uploads. Former Editor-In-Chief Derek Taylor accepted my story for publication but was later startled to learn that I'm not the Luddite 50 year-old he imagined.
I took a Canon Rebel XT digital SLR with an 18-55 f/3.5 kit lens, a purchase that had been a real dent to my guiding/ski tuning/table waiting salary. I shot JPEG and not RAW because I didn't have the card space, plus that camera could only shoot three RAW photos before having to pause and clear the buffer anyhow. I didn't know, and couldn't afford, any better. I guess there's something to that "the best camera is the one with you" truism. I wish my kit now was as light and simple as that Rebel.
A lot of my favorite photos from that trip never made it to publication. Here's the article plus some of my picks.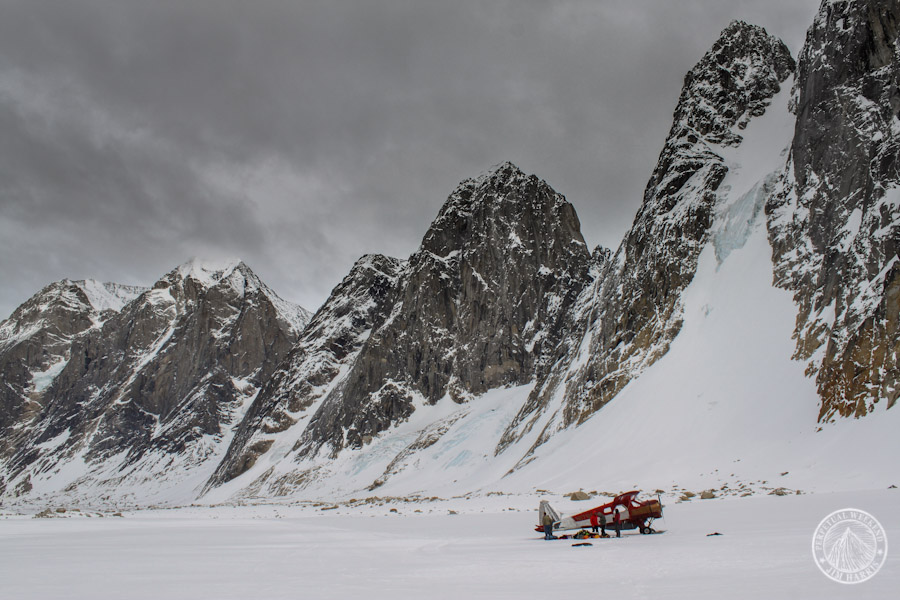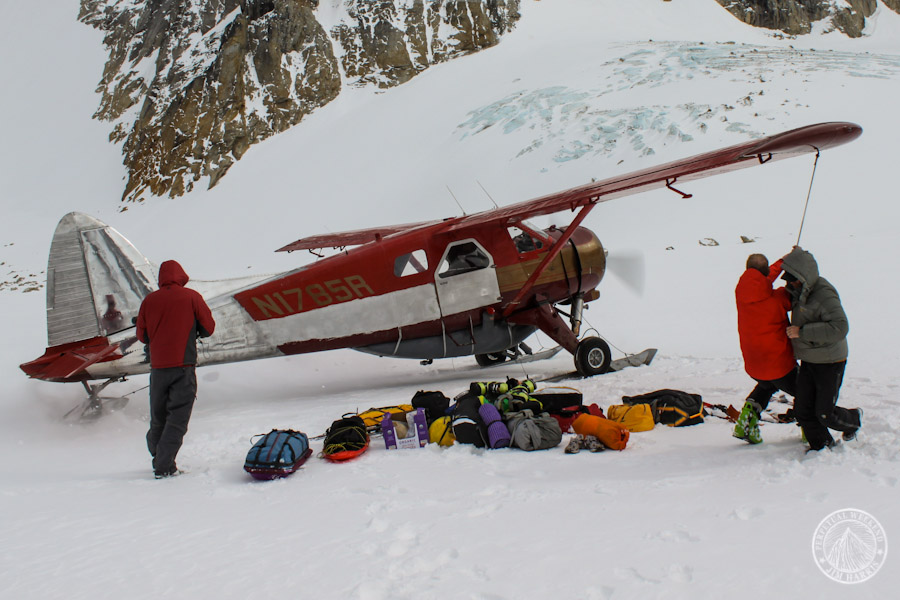 Chef McLean cooks up a high-calorie breakfast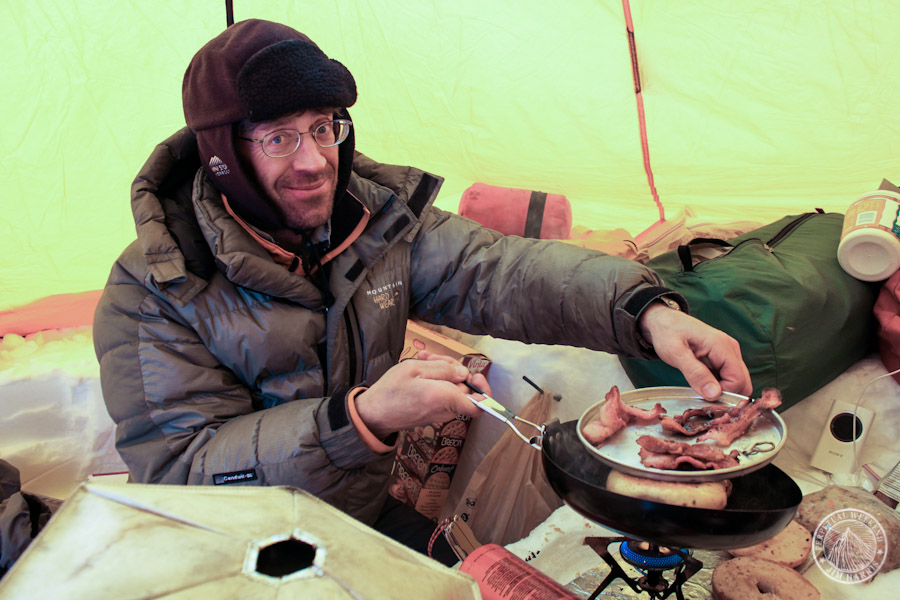 Camp below Four Horsemen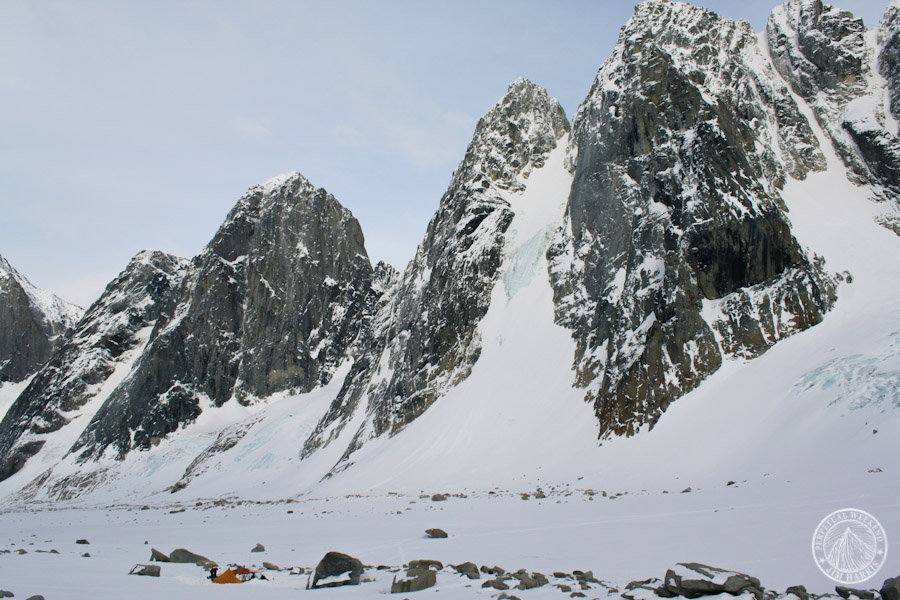 The first line I ever skied in Alaska is the Four Horsemen Chute, right of the peak. We called it Alpha.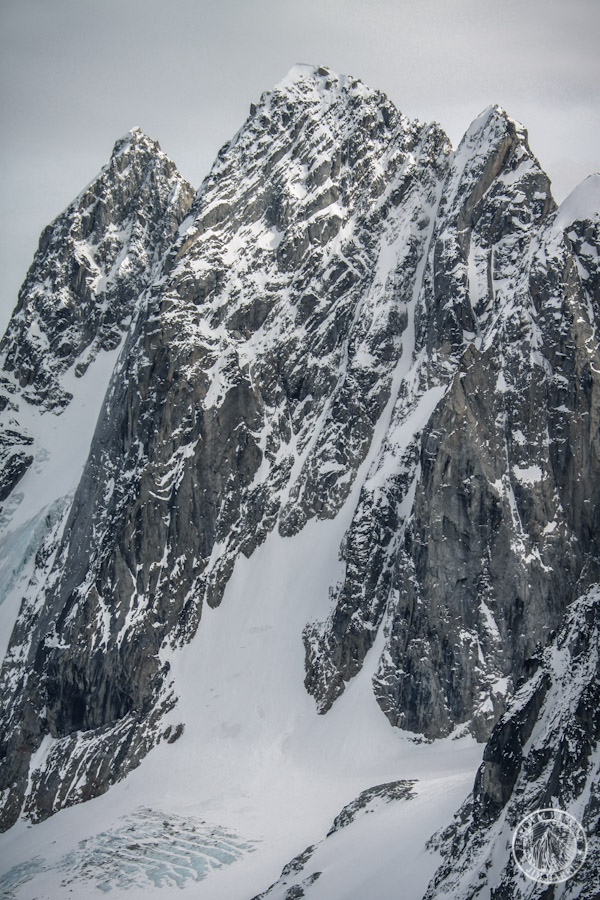 After a hundred feet of sideslipping, the snow improved. Noah's face says it all.
I can't remember what we called this one. Boot of All Evil? I wanted to call it Bootism.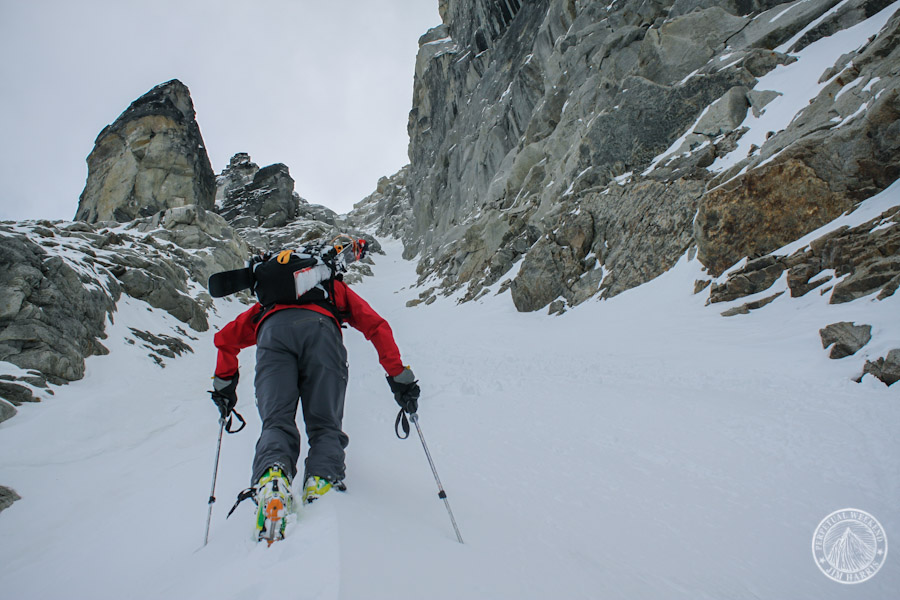 Thin snowpack over polished ice calls for micro turns.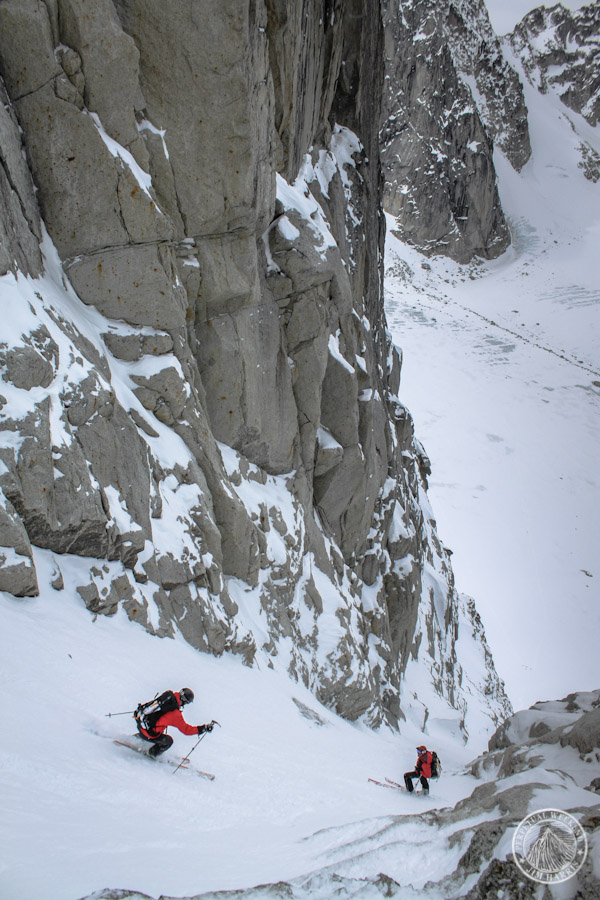 We called this Immaculate Deception, since it looked like a quick lap from the valley but turned out to be more than 2500 ft.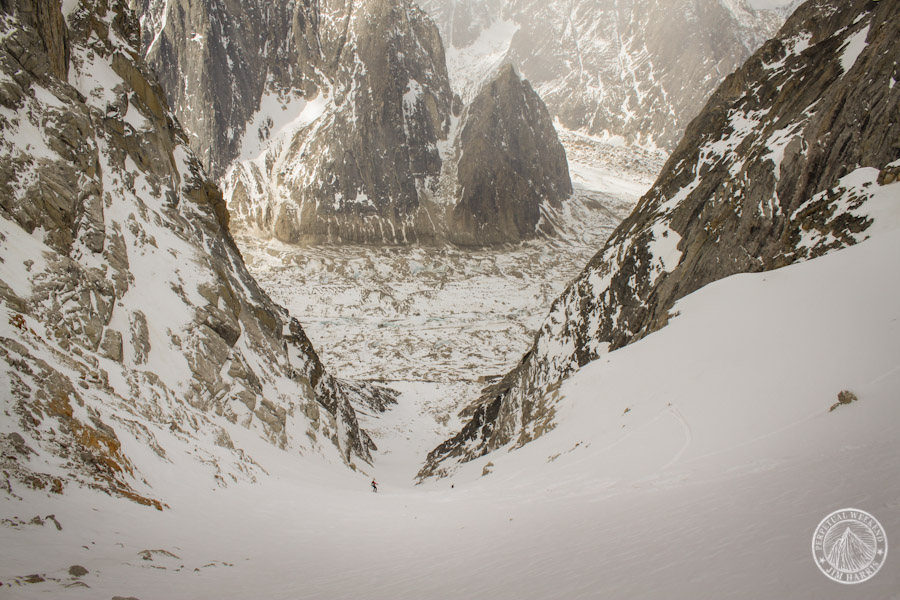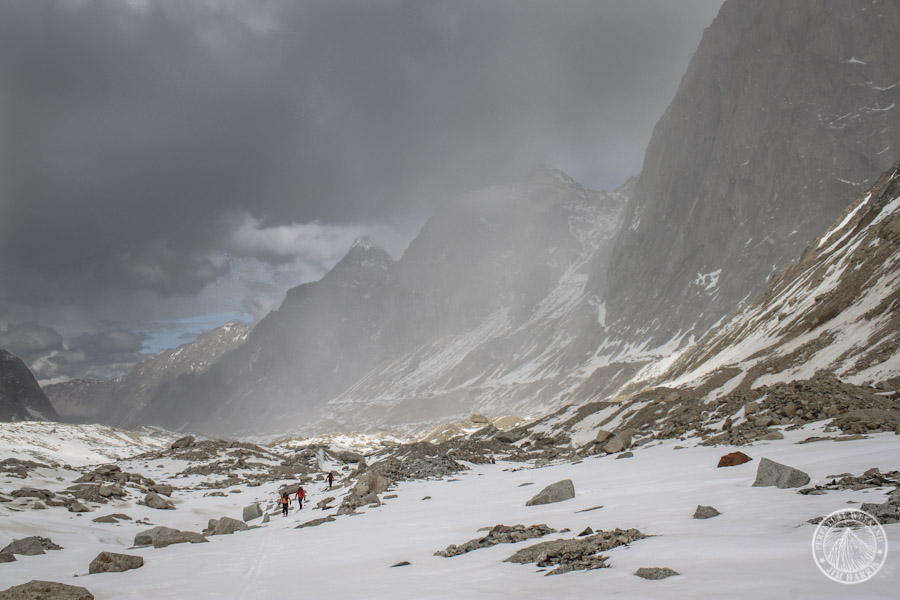 Sunrise over the Four Horsemen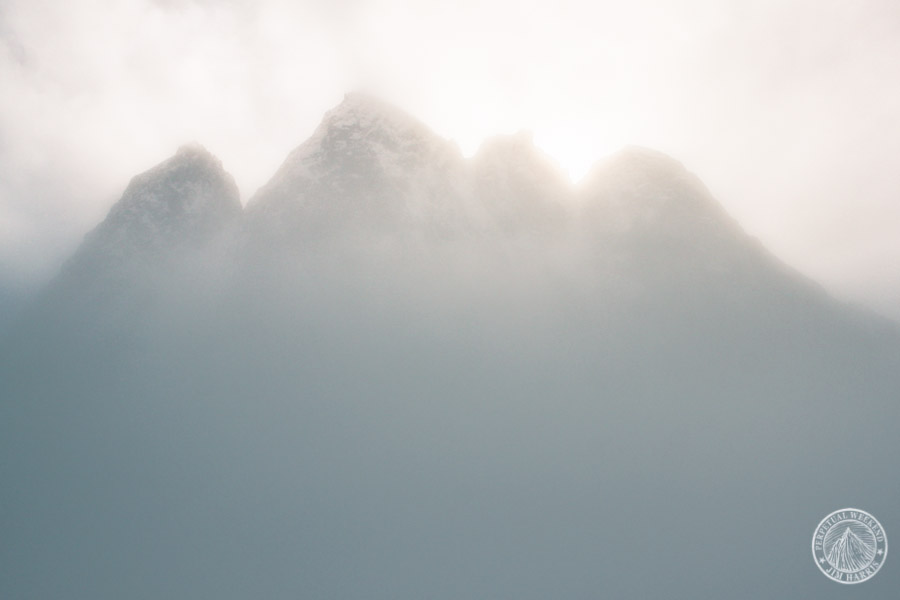 Noah tops out Lazarus
Lazarus couloir is the ribbon on the right.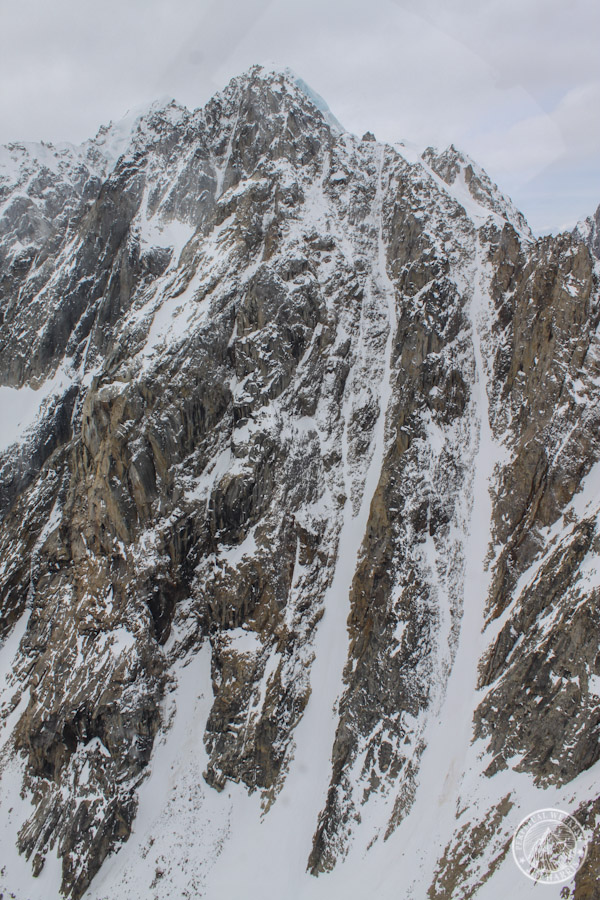 It snowed for a day, covering the rocky glacier just enough guarantee core shots while coasting along.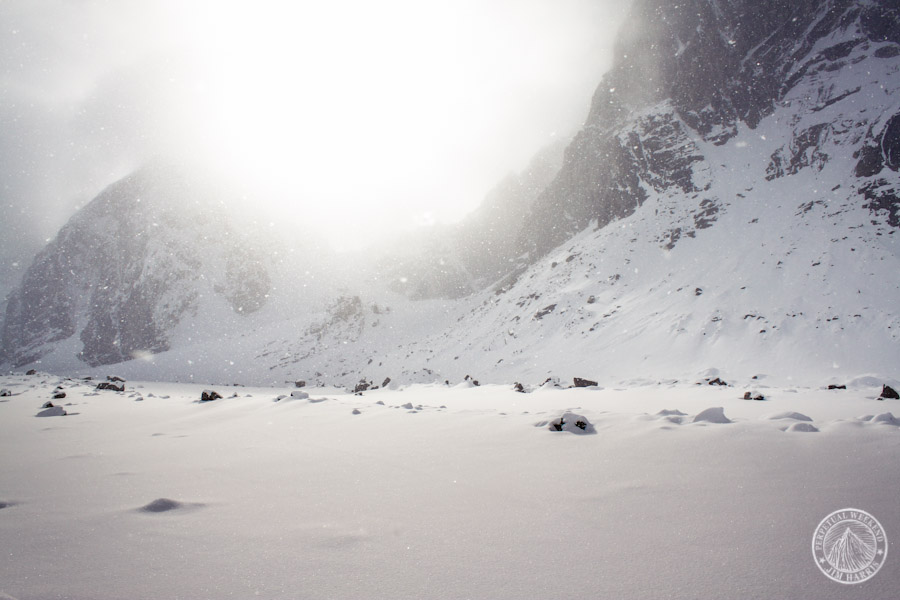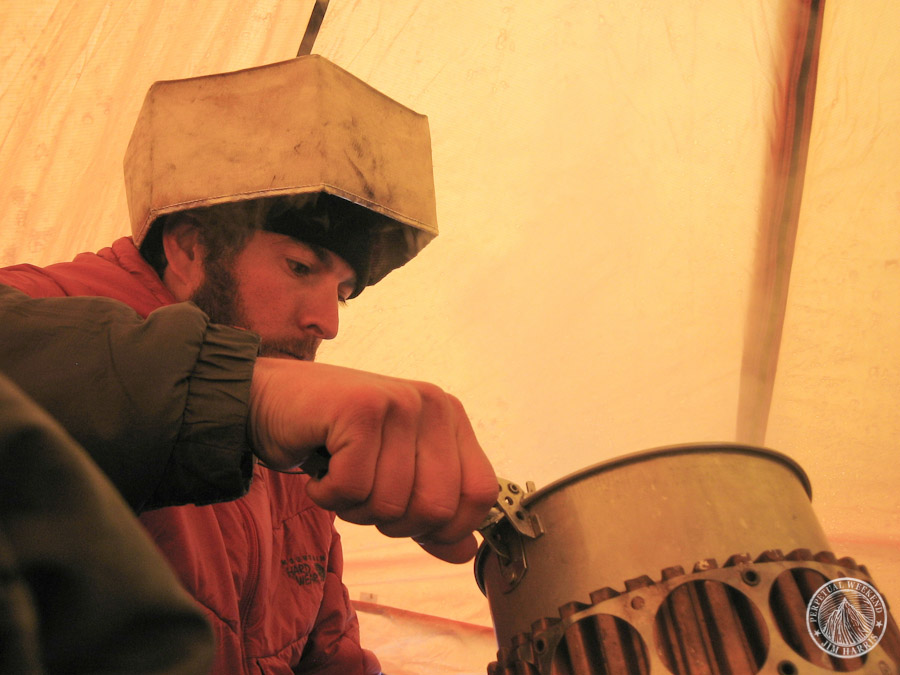 After a day of stormy weather, high pressure returned.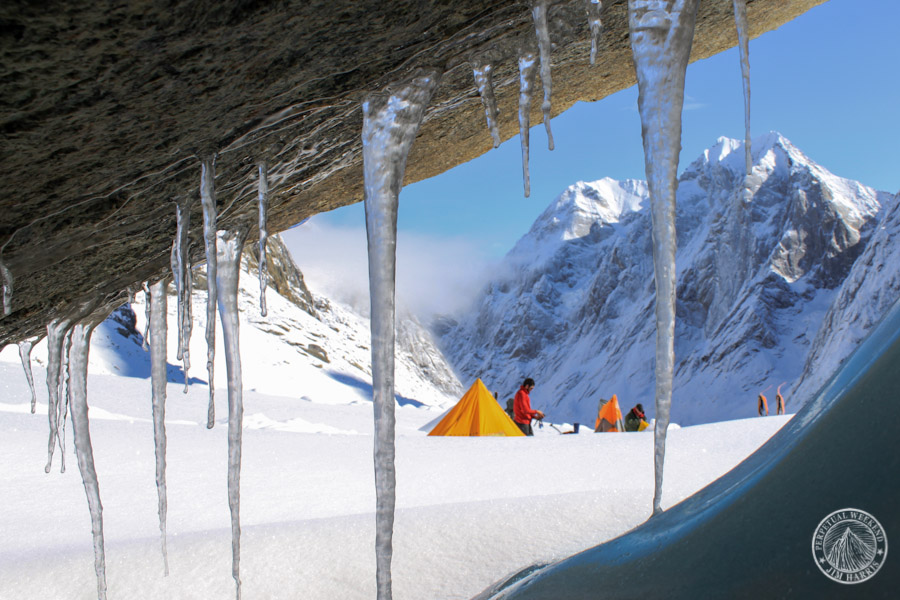 We moved camp to a different lobe of the glacier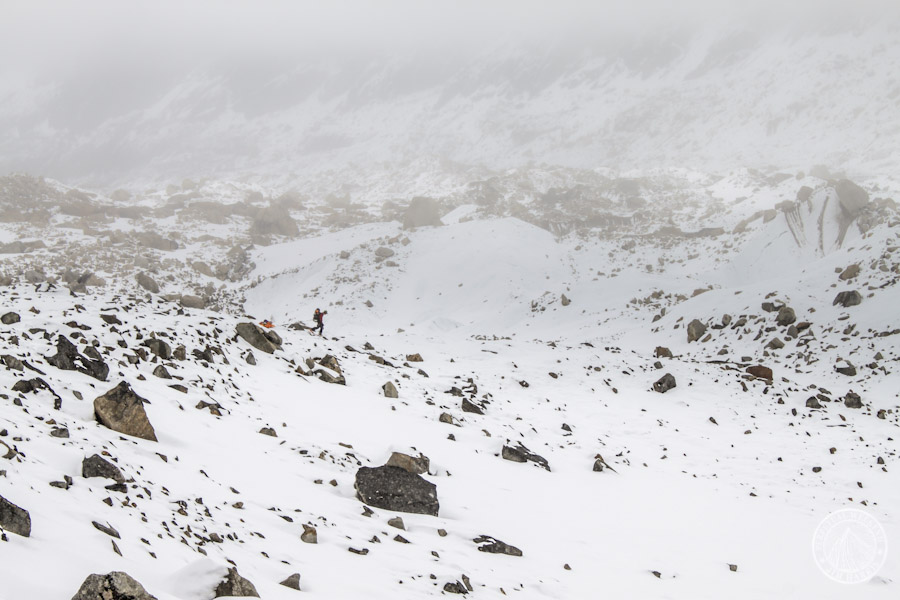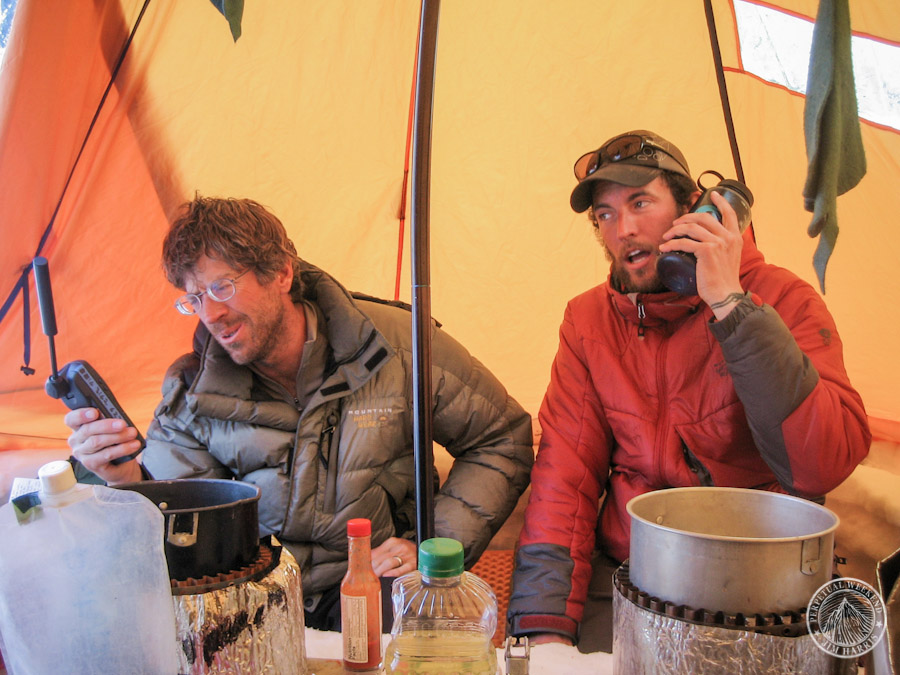 Heading up the apron of what might have been a nice run. We got to the top and skied laps off the backside. When we returned at the end of the day, a stout refrozen crust capped the soft snow underneith. We called it "Jesus Crust Supergnar"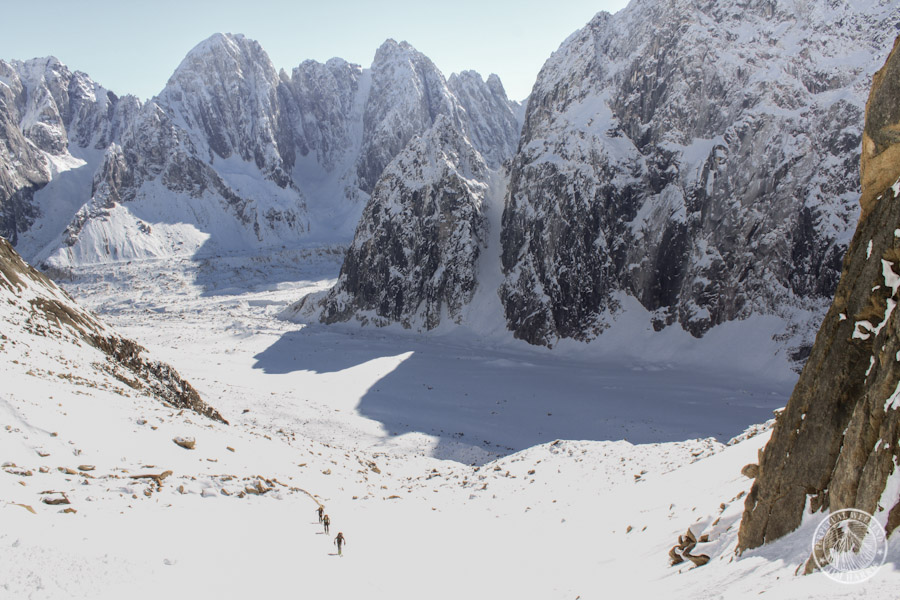 Lapping powder below a peak named "Babel Tower"
Undercast morning on the way up to the South Buttress shoulder.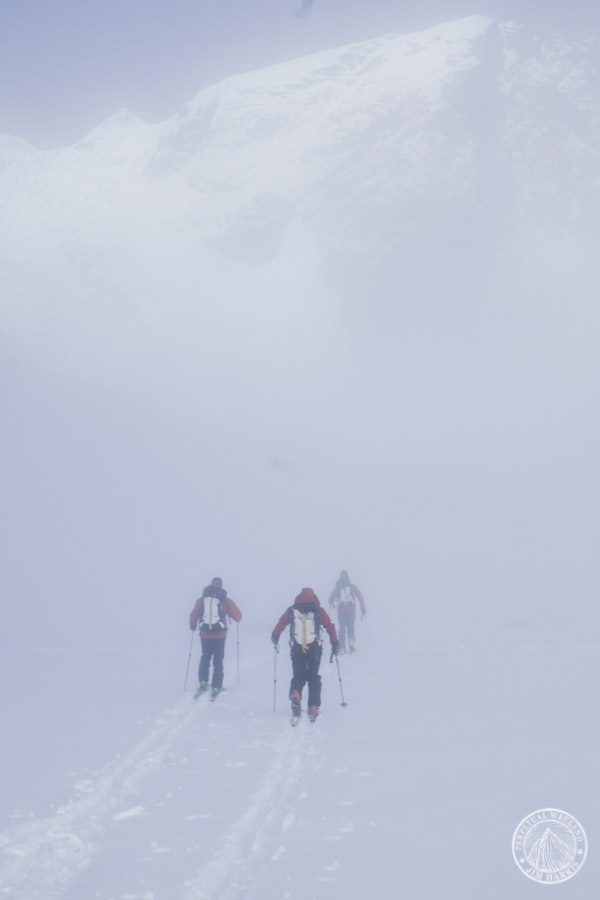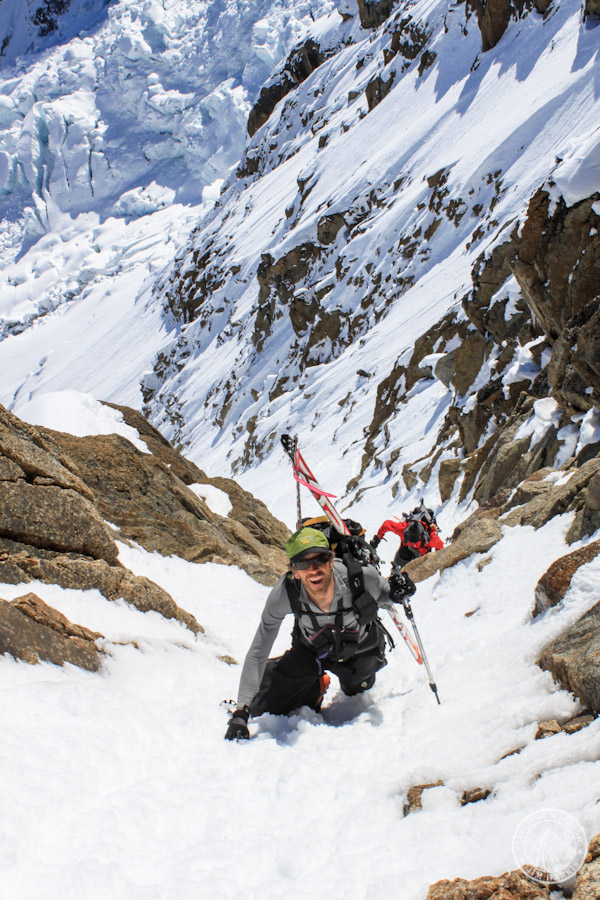 On the ridge between Angel and South Buttress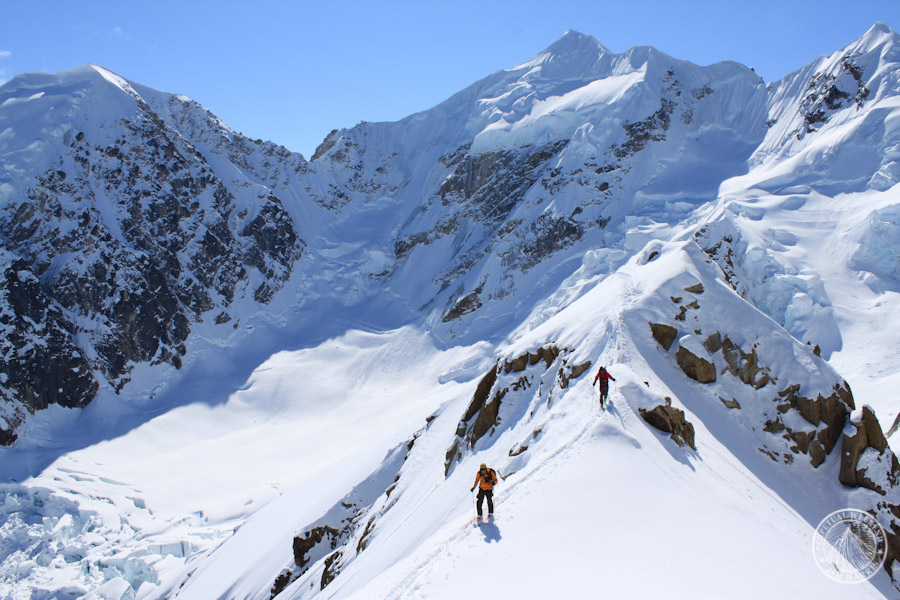 Apocolypse on the right. Mt Mausolus in the background, I think.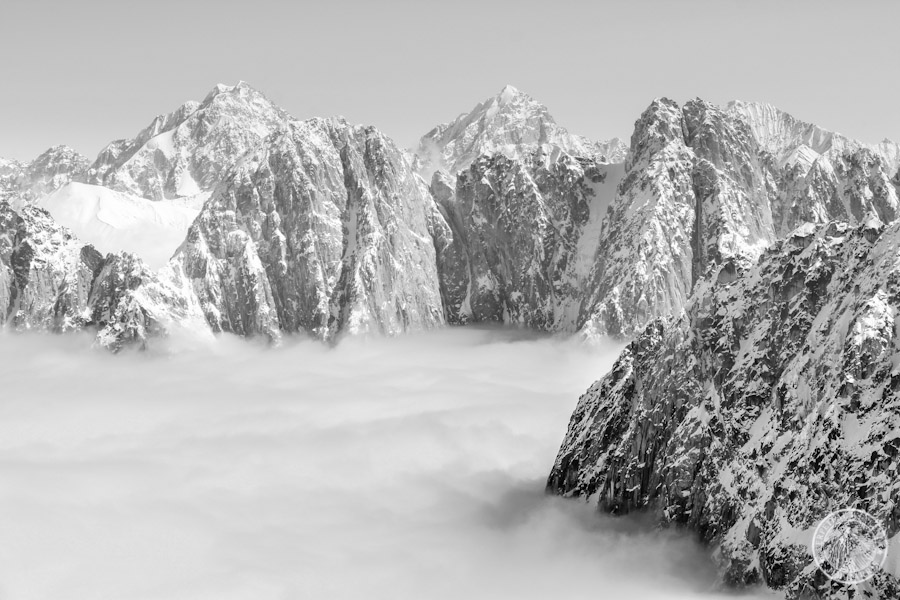 Andrew and Courtney playing "does it go?"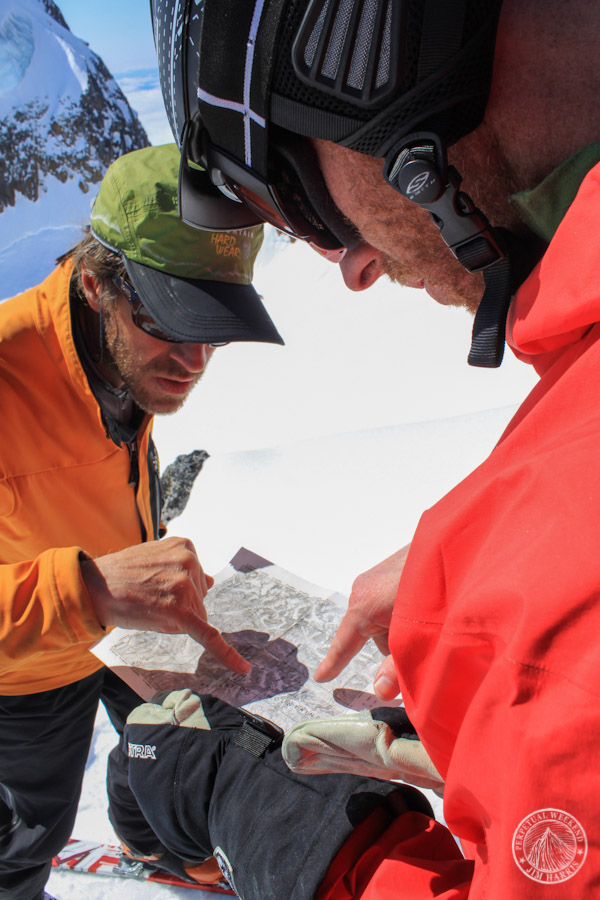 Andew made glacier wands and elected for "Danger" tape rather than "Caution." We dropped in under the "E," skied the upper snowfields, then snuck through the chute under the "N"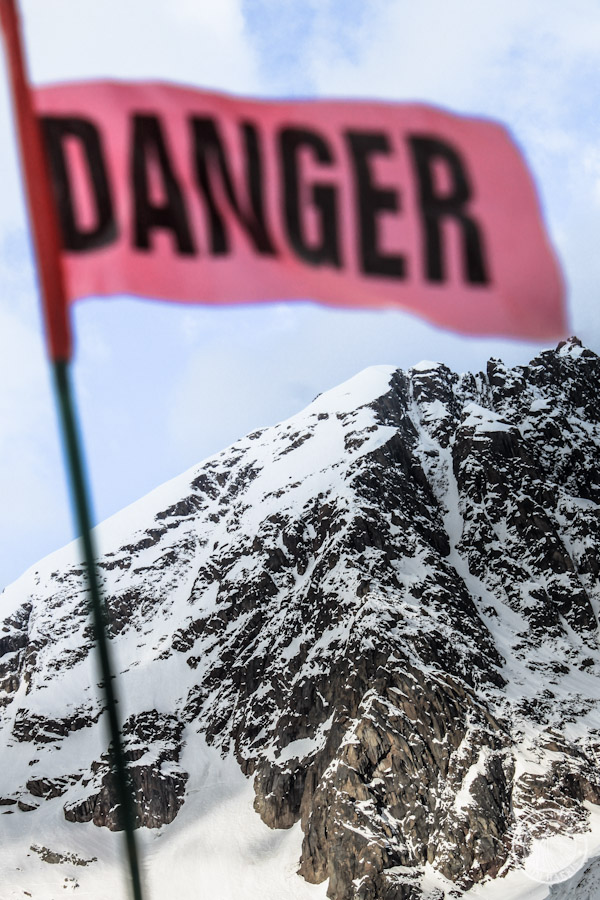 Courtney dropping into the chute section of the descent
Wallowing to the top of another cool run
The first miles of the exit were over the frozen headwaters of Big Creek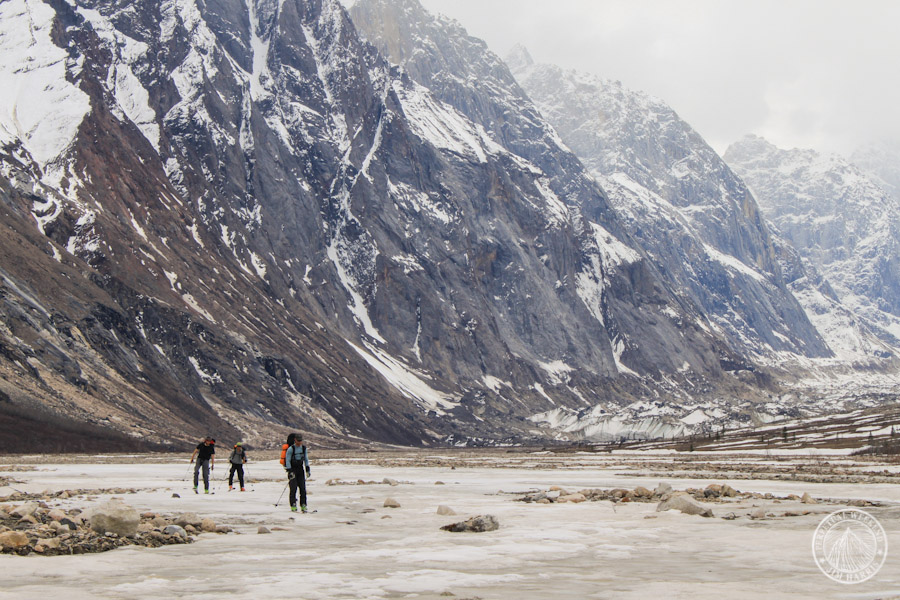 Hypnotic ice ribs on the toe of the glacier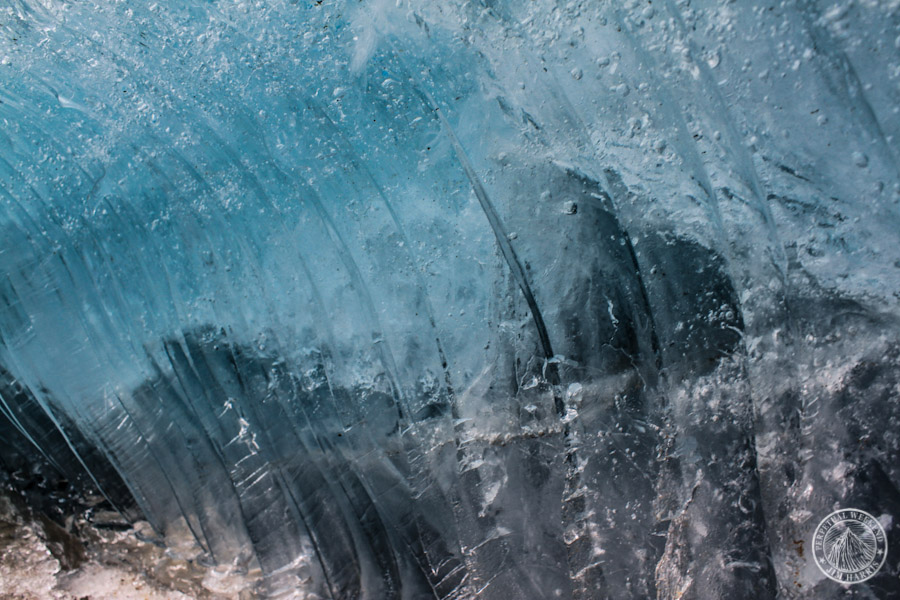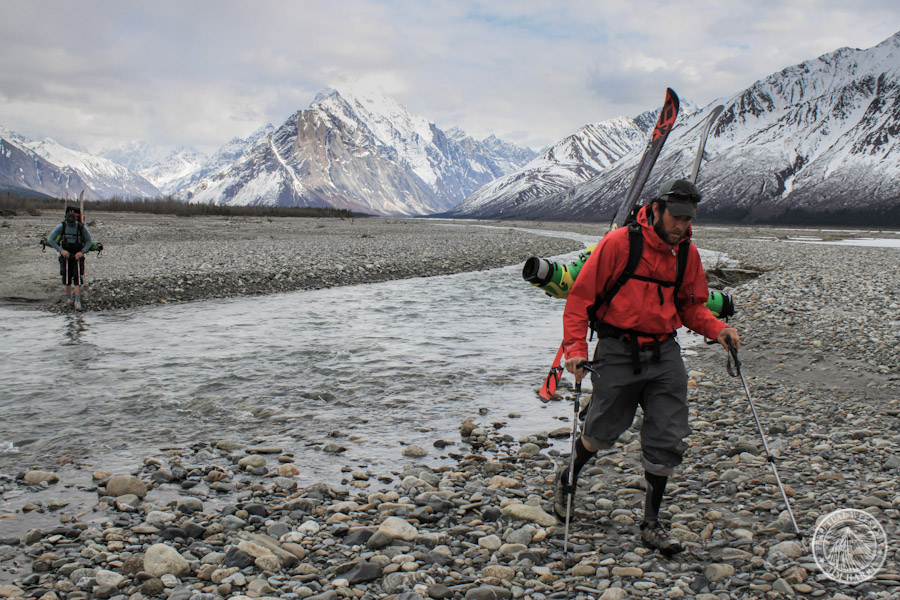 Bushwacking to the airstrip