Tomorrow night is the Utah Avalanche Center's Fall Party at Black Diamond.  Admission covers burritos and Uinta Brewing beer and your dollars go to a great cause – keeping the UAC's forecasts rolling through the winter.  As the UAC's federal and state funding get chipped away with each new legislative season, fundraisers like this one have become essential for the UAC's operation.
Along with music, food, and drink, there'll be a live auction with tons of gear, services, and art donated by the SLC community.
Here's a woodcut of mine that'll be up for grabs in the silent auction: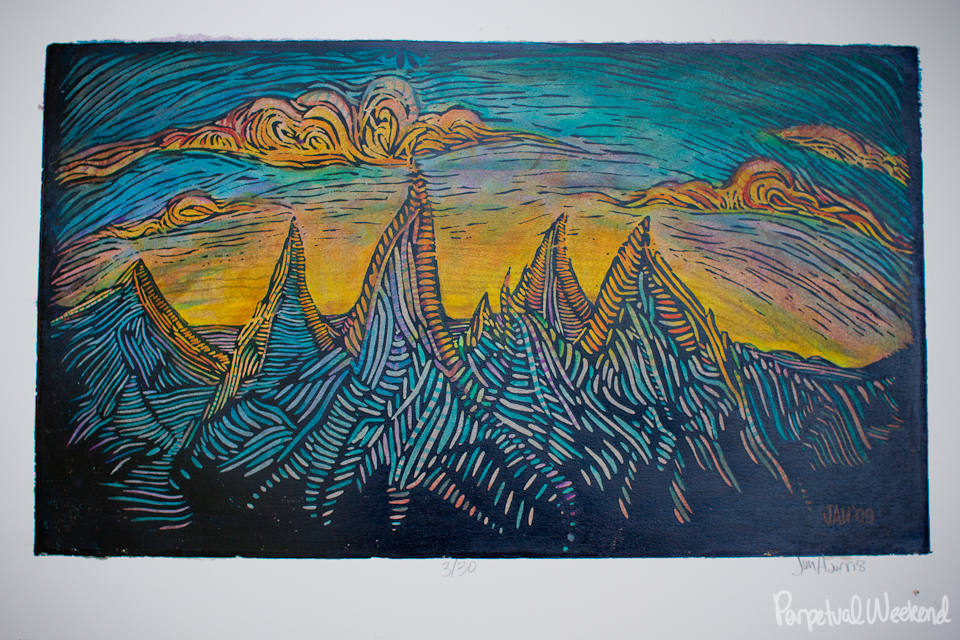 See you there!